Category: General Health

Generic Keflex
Keflex is a first-generation cephalosporin antibiotic that is used for the treatment of certain bacterial infections.
Brand vs Generic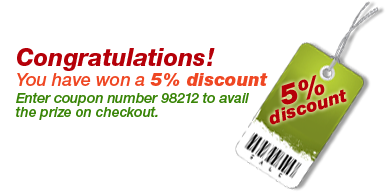 Generic Keflex 250 mg
Quantity
Price
Savings
Order

30 pills



$33.22
only

$1.10

per pill

60 pills



$62.33
only

$1.03

per pill

$4.14

90 pills



$83.04
only

$0.92

per pill

$16.67

120 pills



$107.12
only

$0.89

per pill

$25.83
Learn More
Drug Uses

Keflex is used for the treatment of bacterial infections of the respiratory tract, the middle ear, the bones, the skin, and the reproductive and urinary systems.

Usage

You may take Keflex as indicated by your doctor. However, taking it with a meal will help you avoid any stomach problems.

Missed Dose

If you have missed a dose of Keflex, then take it as soon as you remember. But only if there is ample time for the next dose. Or else, it is best that you skip the dose and continue with your regular schedule.

Storage

The tablets and capsules may be stored at room temperature. However, it is best that you store the suspension in liquid form.

Overdose

Some of the typical symptoms of a Keflex overdose include blood in the urine, diarrhea, nausea, upper abdominal pain and vomiting. Seek medical attention immediately if you suspect an overdose.
Warnings/Precautions

Do NOT use Generic Keflex if you are allergic to any ingredient in Generic Keflex or to any other cephalosporin antibiotic (eg, cefuroxime).
Possible Side Effects

All medicines may cause side effects, but many people have no, or minor, side effects. Check with your doctor if any of these most COMMON side effects persist or become bothersome:

Diarrhea; dizziness; headache; indigestion; joint pain; stomach pain; tiredness.
Seek medical attention right away if any of these SEVERE side effects occur:
Severe allergic reactions (rash; hives; itching; difficulty breathing; tightness in the chest; swelling of the mouth, face, lips, or tongue); agitation; confusion; dark urine; decreased urination; fever; hallucinations; red, swollen, or blistered skin; seizures; severe or bloody diarrhea; severe stomach pain or cramps; severe tiredness; unusual bruising or bleeding; unusual vaginal pain, odor, or discharge; yellowing of the eyes or skin.
More Information

If you have any questions about Generic Keflex , please talk with your doctor, pharmacist, or other health care provider.
Generic Keflex is to be used only by the patient for whom it is prescribed. Do not share it with other people.
If your symptoms do not improve or if they become worse, check with your doctor.