Category: General Health

Leukeran
Leukeran (Chlorambucil) is used for treating certain cancers.
Brand vs Generic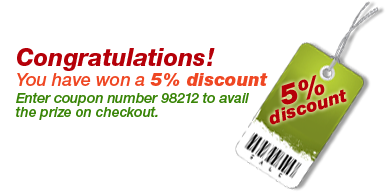 Learn More
Drug Uses

Leukeran is used for treating certain cancers. It may also be used to treat other conditions as determined by your doctor. Leukeran is an alkylating agent. It works by binding to the RNA or DNA of certain cancer cells, which helps to slow down their growth and reproduction.

How to use

This is a potent medication. Take it exactly as prescribed. Unless your doctor instructs you otherwise, drink plenty of fluids while taking this medication. This helps your kidneys to remove the drug from your body and avoid some of the side effects. Do not stop taking this medication, even if you feel nauseated or experience vomiting. If you vomit shortly after a dose, or if you miss a dose, contact your doctor.

Drug Class and Mechanism

Chlorambucil is one of a drugs group, known as alkylating agents; these drugs are also known as cancer drugs, chemotherapy, antineoplastics, or "chemo". They are used in the treatment of various cancers to slow or stop the growth of cancer cells. A combination of different types of cancer drugs will often be used to achieve better results and minimize side effects.

Missed Dose

Do not double dose if missed. Contact your doctor.

Storage

Store in refrigerator (2 to 8 degrees C) 36 to 46 degrees F.
Warnings/Precautions

Leukeran can cause cancer or weaken your bone marrow. Bone marrow is where blood cells are made to protect you against infections/illness. Notify your doctor immediately if you develop signs of infection (persistent sore throat or fever), easy bruising or bleeding, or unusual fatigue. Leukeran may damage chromosomes (genes); has left men and women sterile (inability to have children); and has caused birth defects.
Possible Side Effects

Nausea, vomiting, or changes in menstrual period are common side effects. Taking the medication on an empty stomach with a full glass of water may help relieve vomiting. Changes in dieting such as eating several small meals or limited activity may help lessen some of these effects. In some cases, drug therapy may be necessary to prevent or relieve nausea and vomiting. Contact your doctor without delay if you experience any of the following symptoms: fever, chills, painful or difficult urination, easy bruising or bleeding, tarry stools, blood in urine or stools, small red spots on the skin, joint pain, swollen feet or lower legs, sores in mouth or on lips, yellow eyes or skin, cough, lower back or side pain, stomach pain, trouble walking, muscle twitching, agitation, confusion, hallucinations, weakness, paralysis. An allergic reaction to this drug is unlikely, but seek immediate medical attention if it occurs. Symptoms of an allergic reaction include: rash, itching, swelling, dizziness, trouble breathing. If you notice other effects, not listed above, contact your doctor or pharmacist.

More Information

Avoid touching your eyes or inside your nose without first washing your hands. Use caution with sharp objects like safety razors or nail cutters and avoid activities such as contact sports in order to lower the chance of getting cut, bruised or injured. Regular doctor visits are important. Frequent blood tests will be done to monitor therapy.