Category: General Health

Zerit
Zerit (Stavudine) helps manage human immunodeficiency virus (HIV) infection.
Brand vs Generic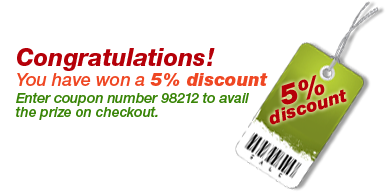 Zerit 40 mg (Normal Dosage)
Quantity
Price
Savings
Order

30 caps



$62.15
only

$2.07

per pill

60 caps



$108.66
only

$1.81

per pill

$15.65

90 caps



$142.78
only

$1.58

per pill

$43.69
Zerit 30 mg (Low Dosage)
Quantity
Price
Savings
Order

30 caps



$41.43
only

$1.38

per pill

60 caps



$72.44
only

$1.20

per pill

$10.41

90 caps



$98.33
only

$1.09

per pill

$25.95
Learn More
Drug Uses

This medicine is a nucleoside analogue antiviral used in combination with other medicines to manage human immunodeficiency virus (HIV) infection.

How to use

The recommended dose for adults is 40 mg twice daily for those weighing 60 kg or more and 30 mg twice daily if less than 60 kg. Children weighing less than 30 kg should receive 1 mg/kg. Children weighing 30 kg or more should be treated like adults. Zerit may be administered without regard to meals.

Drug Class and Mechanism

Zerit is an oral medication that is used for the treatment of infections with the human immunodeficiency virus (HIV). It is in a class of drugs called reverse transcriptase inhibitors which also includes zalcitabine (Hivid), zidovudine (Retrovir), didanosine (Videx), and lamivudine (Epivir). During infection with HIV, the HIV virus multiplies within the body's cells. The newly-formed viruses then are released from the cells and spread throughout the body where they infect other cells. In this manner, the infection continually spreads to new, uninfected cells that the body is continually producing, and HIV infection is perpetuated. When producing new viruses, the HIV virus must manufacture new DNA for each virus. Reverse transcriptase is the enzyme that the virus uses to form this new DNA. Specifically, zerit is converted within the body to its active form (stavudine triphosphate). This active form is similar to thymidine triphosphate, a chemical that is required by the HIV virus to make new DNA. The reverse transcriptase uses stavudine triphosphate instead of thymidine triphosphate for making DNA, and it is the stavudine triphosphate that interferes with the reverse transcriptase. Zerit does not kill existing HIV virus and it is not a cure for HIV.

Missed Dose

If you miss a dose of this medicine, take it as soon as you remember. If it is within 2 hours of your next dose, skip the missed dose and go back to your regular dosing schedule.

Storage

Store capsules at room temperature, 15-30 degrees C (59-86 degrees F). The dry powder for oral solution should be kept at room temperature and away form moisture. Solutions should be refrigerated.
Warnings/Precautions

Do not exceed the recommended dose without checking with your doctor. Exceeding the prescribed dose of this medicine may not provide additional benefits, and may increase the risks of side effects. Keep all doctor and laboratory appointments while you are using this medicine. Laboratory and/or medical tests including liver function or renal function tests should be performed to monitor your progress and to check for side effects. This medicine is not a cure for HIV. It will not prevent you from spreading HIV through sexual or blood contact. If you have any questions concerning how to prevent the spread of HIV, ask your doctor, nurse, or pharmacist. This medicine will not prevent other infections. If your health changes, check with your doctor. Before you begin taking any new medicine, either prescription or over-the-counter, check with your doctor or pharmacist. If you plan on becoming pregnant, discuss with your doctor the benefits and risks of using this medicine during pregnancy. It is unknown if this medicine is excreted in breast milk. Do not breast-feed while taking this medicine.
Possible Side Effects

The most severe side effects are a decrease in blood cells, muscle pain (myopathy), pancreatitis, liver failure and metabolic disturbance (lactic acidosis). Zerit damages nerves and can cause a severe peripheral neuropathy, a condition in which sensation in the legs and/or arms is altered or lost. Symptoms of peripheral neuropathy are tingling, numbness and pain in the feet or hands. Other side effects include chills, rash, abdominal pain, weight loss and insomnia.

More Information

If you have any questions about Casodex, please talk with your doctor, pharmacist, or other health care provider.

Casodex is to be used only by the patient for whom it is prescribed. Do not share it with other people.

If your symptoms do not improve or if they become worse, check with your doctor.