Category: Blood Pressure

Inderal
Inderal is a non-selective beta blocker that is used in the treatment of high blood pressure and angina pectoris.
Brand vs Generic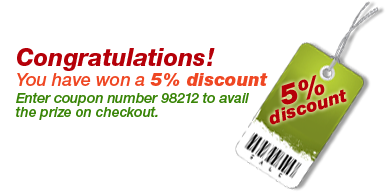 Inderal 80 mg (Normal Dosage)
Quantity
Price
Savings
Order

60 pills



$41.31
only

$0.68

per pill

90 pills



$47.72
only

$0.53

per pill

$14.28
Inderal 40 mg (Low Dosage)
Quantity
Price
Savings
Order

90 pills



$47.90
only

$0.53

per pill
Learn More
Drug Uses

Inderal is mainly used for the treatment of hypertension. But it may also be used for the treatment of angina pectoris which is chest pain, usually caused by lack of oxygen to the heart due to clogged arteries. It may also be used for other conditions as determined by your doctor.

Usage

Inderal is best when taken before meals. However, you may take it exactly as prescribed by your doctor. You should continue to take it even if your symptoms have disappeared.

Missed Dose

If you miss a dose of Inderal then take it as soon as you remember. However, if it is within 8 hours of your next scheduled dose, skip the one you missed and go back to your regular schedule. But never ever take 2 doses at the same time.

Storage

Store Inderal at room temperature away from heat, moisture, and light. Keep it out of the reach of children.

Overdose

Some of the typical symptoms of beta blockers include extremely slow heartbeat, irregular heartbeat, low blood pressure, severe congestive heart failure, seizures and wheezing. So seek medical attention immediately if you suspect an overdose.

More Information

Discuss your medical history in detail with your doctor before taking Inderal. If you have a history of heart failure, asthma or other bronchial conditions, then maintain caution while taking the drug.
Warnings/Precautions

Do not use Inderal if:

you are allergic to any ingredient in Inderal;
you have a very slow heartbeat and heart block; had a heart attack and have very low blood pressure or uncontrolled heart failure or shock caused by heart failure;
you have asthma or Raynaud phenomenon ;
you are a child with diabetes or heart failure;
you are taking mibefradil.
Contact your doctor or health care provider right away if any of these apply to you.

Important :
Do not drive or perform other possibly unsafe tasks until you know how you react to it.
Check with your doctor before drinking alcohol while you are taking Inderal.
Patients who take medicine for high blood pressure often feel tired or run down for a few weeks after starting treatment. Be sure to take your medicine even if you may not feel normal. Tell your doctor if you develop any new symptoms.
Inderal may mask the signs of hyperthyroidism (overactive thyroid). If you have an overactive thyroid and stop taking Inderal too suddenly, symptoms of hyperthyroidism (eg, fast heartbeat) may occur.
Patients with a history of severe allergic reactions may be more sensitive to allergens while taking Inderal . These patients may not respond to the usual dose of epinephrine (adrenalin).
Diabetes patients - Inderal may hide signs of low blood sugar, such as a rapid heartbeat. Be sure to watch for other signs of low blood sugar. Low blood sugar may make you anxious, sweaty, weak, dizzy, drowsy, or faint. It may also make your vision change; give you a headache, chills, or tremors; or make you hungrier. Check blood sugar levels closely. Ask your doctor before you change the dose of your diabetes medicine.
Tell your doctor or dentist that you take Inderal before you receive any medical or dental care, emergency care, or surgery.
Inderal may interfere with certain lab tests, including the glaucoma screening test. Be sure your doctor and lab personnel know you are taking Inderal.
Lab tests, including blood pressure and heart function tests, may be performed while you use Inderal . These tests may be used to monitor your condition or check for side effects. Be sure to keep all doctor and lab appointments.
Pregnancy and breast-feeding: If you become pregnant, contact your doctor. You will need to discuss the benefits and risks of using Inderal while you are pregnant. Inderal is found in breast milk. If you are or will be breast-feeding while you use Inderal , check with your doctor. Discuss any possible risks to your baby.
Possible Side Effects

Check with your doctor if any of these most common side effects persist or become bothersome:

constipation; depression; diarrhea; dizziness; drowsiness; fatigue; hallucinations; lightheadedness; nausea; sleeplessness; stomach cramps; tiredness; vision problems; vivid dreams; vomiting; weakness.
Seek medical attention right away if any of these severe side effects occur:

severe allergic reactions (rash; hives; itching; difficulty breathing; tightness in the chest; swelling of the mouth, face, lips, or tongue).
More Information

Inderal is to be used only by the patient for whom it is prescribed. Do not share it with other people.
If you have any questions about Inderal , please talk with your doctor, pharmacist, or other health care provider.